General Office Safety
Here are four main general office safety tips for office workers to prevent workplace injuries:
Tangled or loose electric wires may easily cause people to trip up. Arrange them securely and tidily, and keep them away from the aisles.
Caution that hair and clothes can be easily dragged into a shredder. Turn off the power before servicing the machine to avoid accidents.
Do not block or lock exit doors or passageways. The exit must provide access to an open and safe area.
Do not obstruct access to fire facilities. Learn how to use fire equipment such as fire extinguishers and fire hose reel.
---
Workstation Safety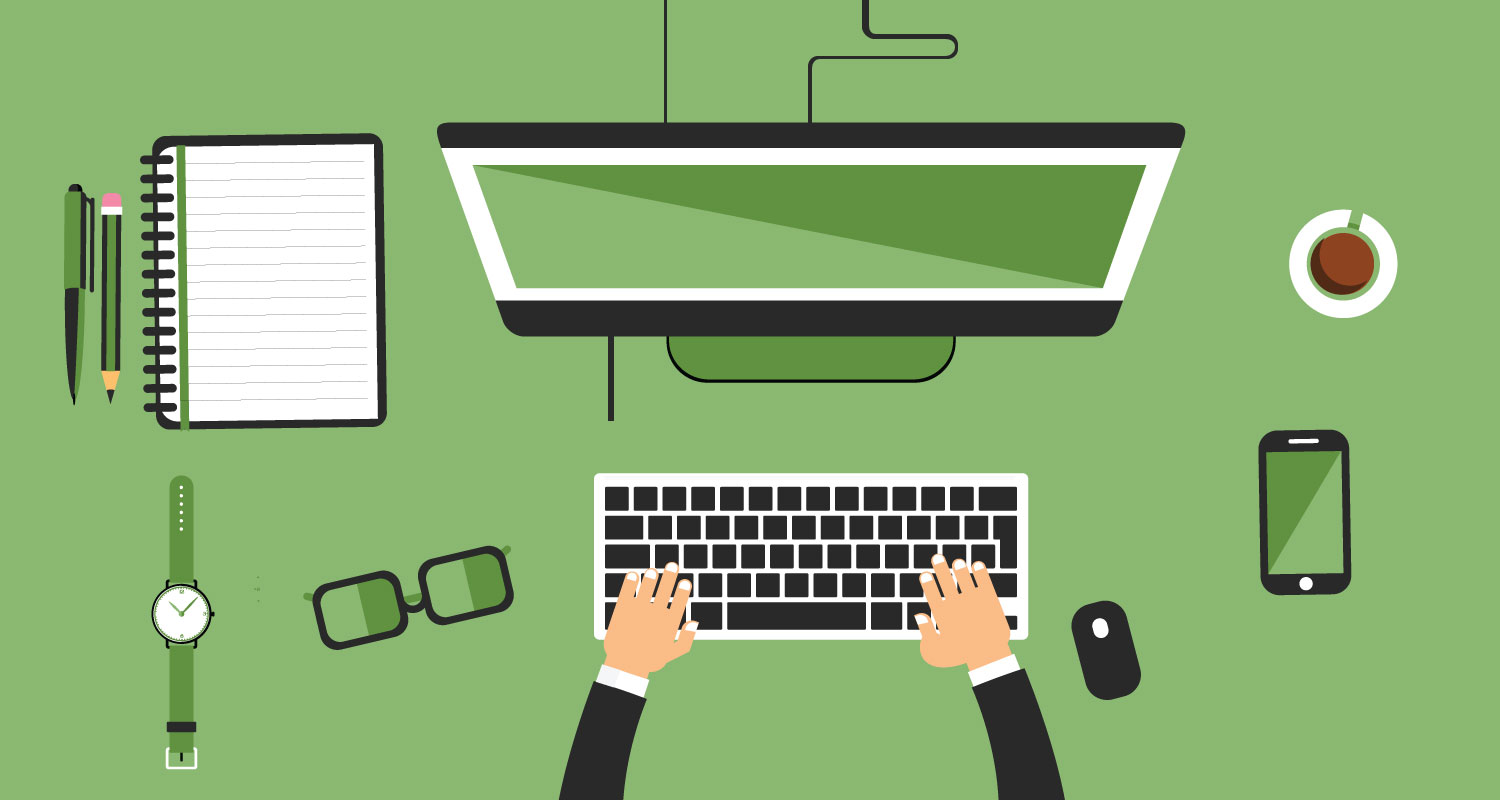 The University aims to protect the safety and health of employees who use display screen equipment (DSE)# at work for prolonged periods of time*. Using DSE for a prolonged period of time may cause musculoskeletal disorders, fatigue, eye strain and discomfort, or blurred vision. Whilst many of these problems are temporary and may go away after work, they can and should be avoided. If the temporary ailments are ignored, such symptoms can deteriorate into chronic health problems requiring long-term treatment.
Display Screen Equipment Assessment
The University provides the services of performing risk assessment of the workplace. Should any DSE user want to request for an assessment, please contact your Departmental Safety Representatives to complete the reply form with the endorsement of your department/office head and fax it back to us for arrangement.
Tips for optimal workstation and working posture
Display screen
Kept at a comfortable viewing distance of 350 - 600 mm and the first line on screen is suitable at about or just below eye level
Input devices
Sufficient space in front of the keyboard to support the hands
Positioned at about the elbow level
Work surface
Sufficient leg clearance is kept under the work surface
Chair
Adjustable in height (400 - 500 mm above the floor)
Have a stable base (a five-pronged base) and be provided with smooth castors for easy movement
Short breaks should be arranged to relieve bodily fatigue and mental stress arising from prolonged keyboard operation.
#Display screen equipment means any display screen which shows letters, numbers, characters or graphics, regardless of the display process involved. It covers conventional display screens, whether based on cathode ray tube displays, flat panels or any other display technology, e.g. ordinary computer displays and microfilm viewers.
*Prolonged periods of time is defined that DSE is used in almost every day, either continuously for at least 4 hours or cumulatively for at least 6 hours in a day.
Download:
---
Manual Handing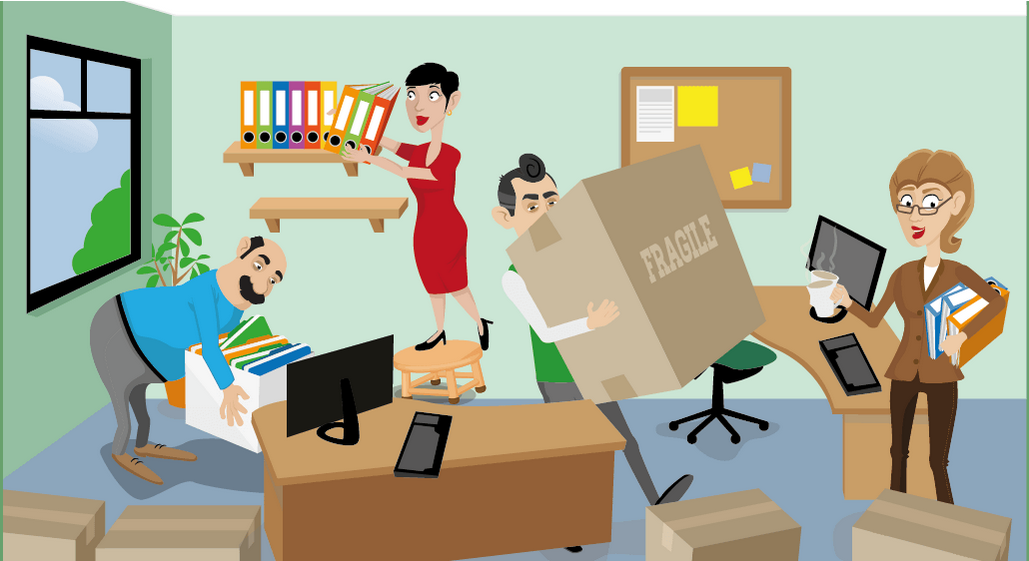 Lifting and carrying materials can cause strains and sprains of the arms, shoulders, and in particular our back. Trips and falls can also occur if your vision is blocked when moving bulky materials.
Advice on manual handling
Whenever possible, use materials handling equipment such as carts or trolleys to lift and move loads. This equipment not only saves time and labour — it can save your back. If conditions prohibit the use of the equipment or unavailable, get one or more co-workers to help you with heavy or awkward loads.
Make sure you are trained in and follow safe lifting practices:

Stand close to the object with feet kept apart for balance
Keep your back straight
Bend your knees, while keeping your back its natural form
Grasp the object firmly
Lift with the strength of your legs, slowly straightening them and maintain your back in vertical position.
Hold the object firmly and close to your body as you carry it
Avoid twisting while you are carrying; turn with your feet, not your waist
Lower the load slowly, bending your knees if necessary, while keeping your back straight
When handling materials manually, always use the suitable personal protective equipment (PPE) such as gloves, goggles and safety shoes provided. If you feel that your PPE does not offer adequate protection, discuss this with your supervisor.
Make sure that you can see where you are going when moving materials. Make sure that floors, aisles, and stairs are clean, dry and uncluttered.
Download:
---
Departmental Safety Representatives (DSR)
The responsibilities of Departmental Safety Representative specified under the University Health, Safety and Environment Policy are as follows:
To inform their Head of Department and the Head of Campus Safety Team of any special safety or environmental hazards in, or new hazards about to be introduced into, the department, office or unit.
To ensure the University Health, Safety and Environment Policy, departmental safety directives, procedures and standards are understood by members of their department and students.
To coordinate with appropriate supervisory personnel in ensuring that all machinery, equipment, first aid and safety facilities are properly maintained.
To conduct, in consultation with the Head of Campus Safety Team, regular joint safety inspections, and to ensure corrective actions are taken to address the identified deficiencies.
To coordinate with appropriate supervisory personnel in ensuring that personal injuries, accidents, spill and accidental release of hazardous materials are reported promptly in accordance with University procedures, and to report any case of non-compliance to the Head of Department.
To plan and promote activities for stimulating and maintaining interest in health, safety and environmental protection among departmental personnel.
To maintain liaison with the Head of Campus Safety Team on health, safety and environmental matters.
To recommend accident prevention and environmental protection measures to the Head of Department where necessary.
Download: